If our insurance company ever gets their butts in gear we will one day very soon have a new house to decorate. The spaces I am most excited about being able to start from scratch are the kid spaces…I can indulge my love of colour and quirky to my heart's content!
I'm going to have a 6 year old girl's room to do…she has already informed me that she wants a Paris Princess room. Oy. A 1 year old boy's room and possibly a shared scrapbooking room / playroom.
I love everything about this room. We had a wall in our old house that we covered in maps just like this one. And I have recently developed an obsession with collecting globes. What a great way to display them! I could so picture this setup on one side of the room with my scrapbooking area on the other.
There is no way we could ever make this happen but I can dream. How cool would it be to say your house had a fireman's pole from one floor to another?
Same goes for this pic. Our rooms aren't going to have the height to make this happen but I just love it. What an amazing play space this would be.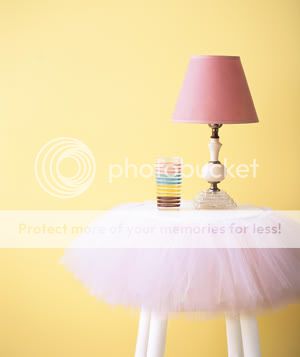 I am absolutely going to incorporate this into Sage's room. A simple nightstand wearing a tutu! Super easy project to do.
This is probably more along the lines of what Sage actually wants me to do. Lots of pink and sparkle! I am loving the dressmaker's form with the nightgown on it. I picked one of these up at a flea market just a few weeks ago. And the Jackson Pollock style art behind the bed. Love that.
I also have a current obsession with pom poms. Along with everyone else in blog land! I'm thinking that these will be incorporated into my scrapbook room decor though.
Not really any boy themed rooms were there? I'm having a horrible time finding rooms that I love that aren't too themey. I've loved
these
decals for a couple years now though…would love them in Jasper's room.
Now I would just love to get started on all these projects already!